Library Hours
Mon

09:00 AM - 03:35 PM

Tue

09:00 AM - 03:35 PM

Wed

09:00 AM - 03:35 PM

Thu

09:00 AM - 03:35 PM

Fri

09:00 AM - 03:35 PM

Sat

Closed

Sun

Closed
Did you know
The inventor of the flushing toilet was Thomas Crapper.
Learn how to easily search this Online Public Access Catalogue (OPAC).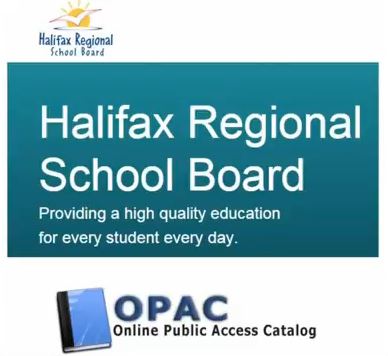 WELCOME TO THE HRCE SCHOOL LIBRARY CATALOGUE
Welcome to the HRCE On-line Public Access Catalogue, your one-stop search tool for print, and digital resources. Using the drop down menu above and to the left, you may choose to search "all libraries" or limit your search to your own school library. Use the blue menu options to visit other library sites in HRM including the Public Library's ebook kiosk. Below we have links to sites that you may find helpful. There's a lot to explore here. Thanks for visiting!