Announcements
Welcome to the Park West Library Online Catalog. To limit your search to Park West School use the drop down menu found above. To place a book on reserve go the login button located on the top right. Your USERNAME is your ten digit student Provincial ID number or your GNSPES email account number starting with either 3101 or 3102 or 3103 Your PASSWORD is your first name in lower case as it appears in Power School. Books will be delivered to your homeroom as they become available.
Any questions, please email Ms. Comeau Arlene.Comeau@hrce.ca or Arlene.Comeau@gnspes.ca
Did you know
Did you know that there are coffee flavored PEZ?
Quote of the day
"Don't say you don't have enough time. You have exactly the same number of hours per day that were given to Helen Keller, Pasteur, Michaelangelo, Mother Teresea, Leonardo da Vinci, Thomas Jefferson, and Albert Einstein." – Life's Little Instruction Book, compiled by H. Jackson Brown, Jr.
Insignia Apple App

Scan to download the Apple App for our OPAC
Goodreads Kids
​

GoodReads Teens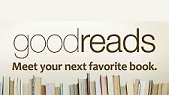 ​